Regular price
$271.00 USD
Regular price
Sale price
$271.00 USD
Unit price
per
Sale
Sold out
Mini Jellyfish Aquarium – O2
Very nice and easy to maintain aquarium for jellyfish with inbuilt biological filtration system.
It can be placed almost anywhere in your home or office.
Excellent RGB LED lighting with touch control and various lighting functions. 
Cherry O2 is a smaller type of aquarium and is suitable for petite species of jellyfish. We especially recommend it for the following species of smaller jellyfish:
Eirene lactoides
Leuckartiara octona
Inbuilt filtration system
The flow of the aquarium is specially designed to keep the jellyfish out of the water drainage area, and the filtration keeps the water quality in optimal conditions for the jellyfish to thrive properly.
The entrance to the filtration is perfectly hidden in the outer circle of the aquarium. Then the water is filtered by a biological filter consisting of ceramic bio balls, where bacteria decompose toxic substances that remain in the water. Once the water is clean, the water is returned to the aquarium by a stream of water which creates strong aeration that can be regulated by a small valve.
Properties:
Volume: 0,75 gallon
Material: Acrylic
Size: 8 inches diameter x 3,3 inches depth
Number of jellyfish: 3 pieces of lactoides a
Lighting: Inbuilt colour changing LED with touch control.
Filtration: Inbuilt biological filtration
Power consumption: About 15 W
Share
View full details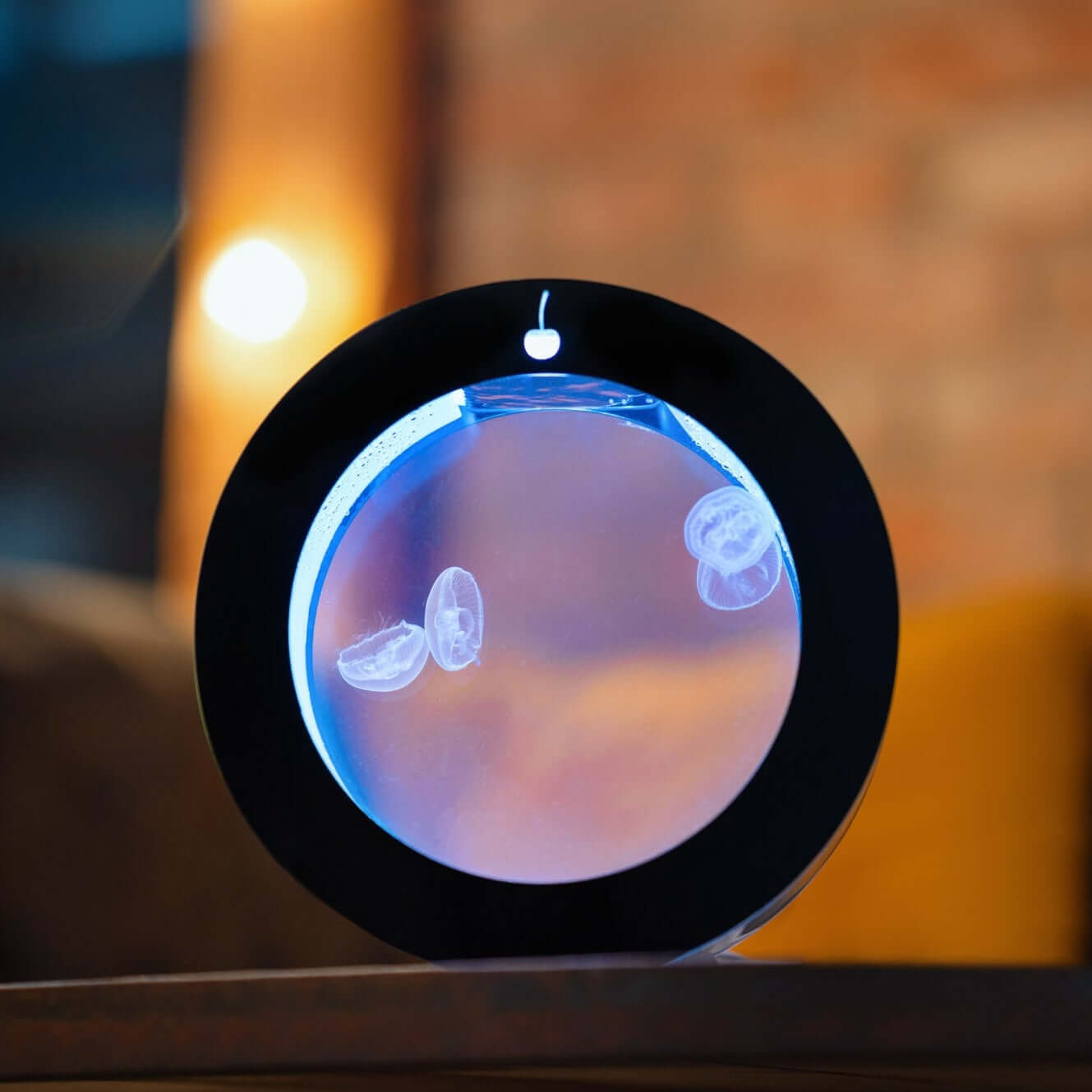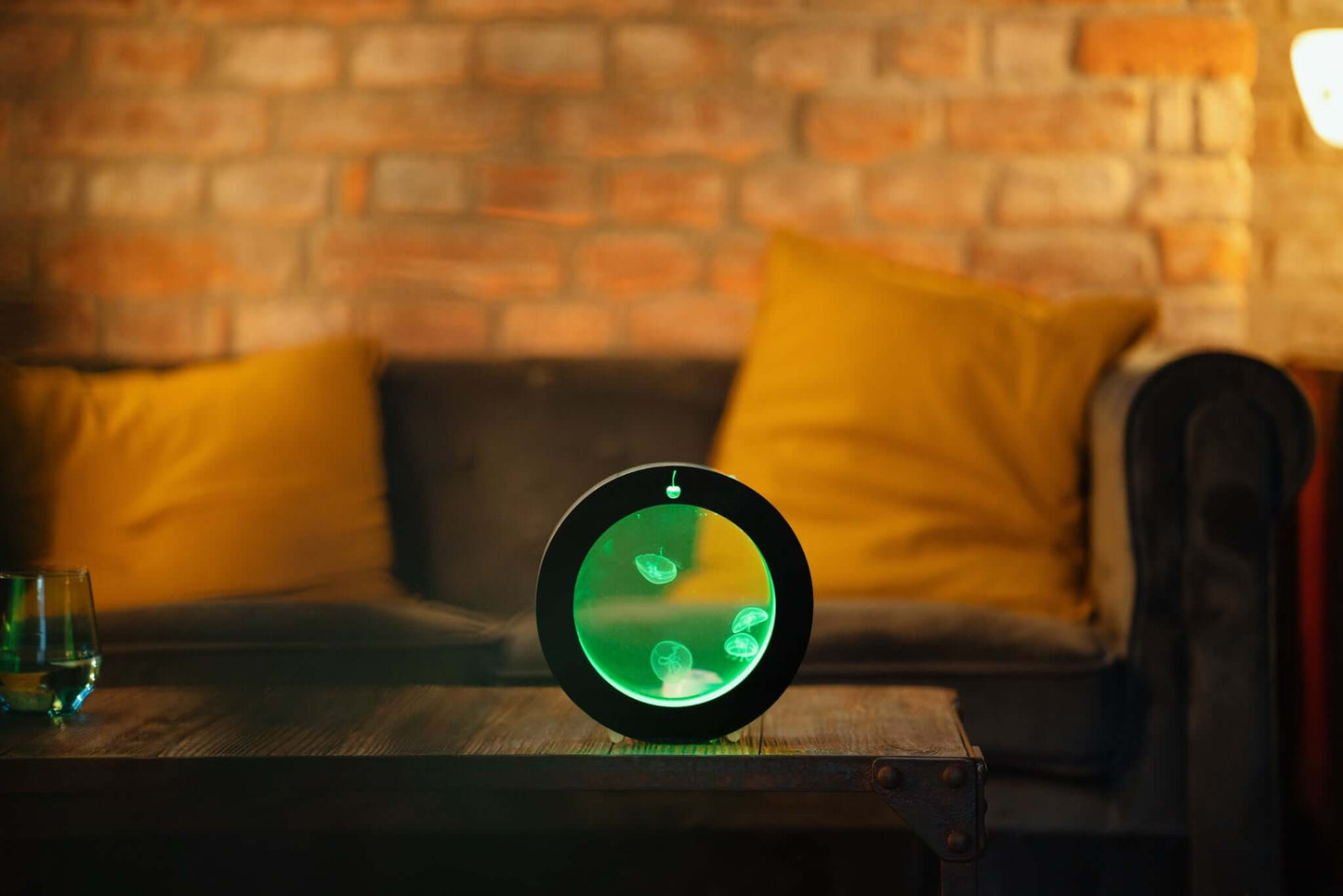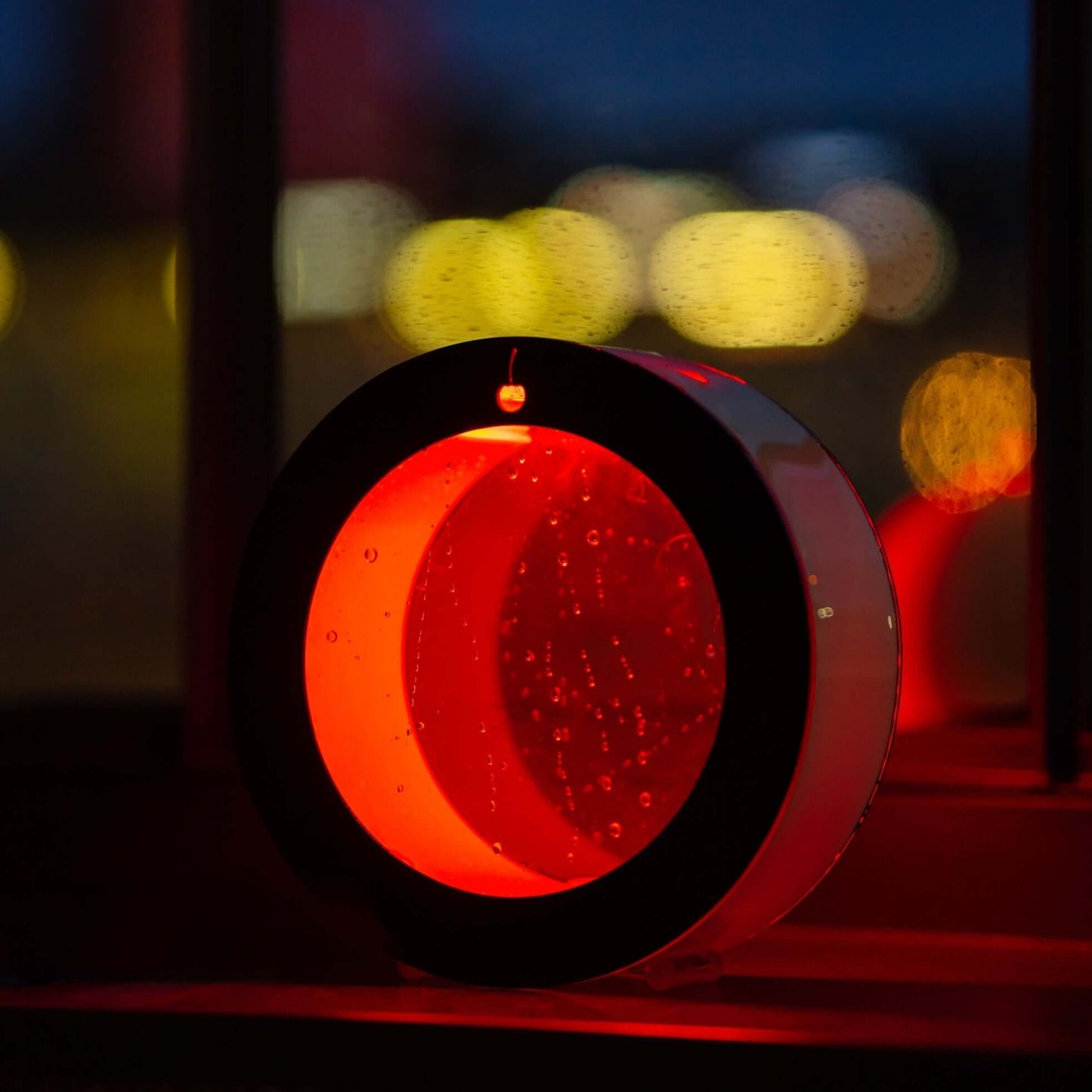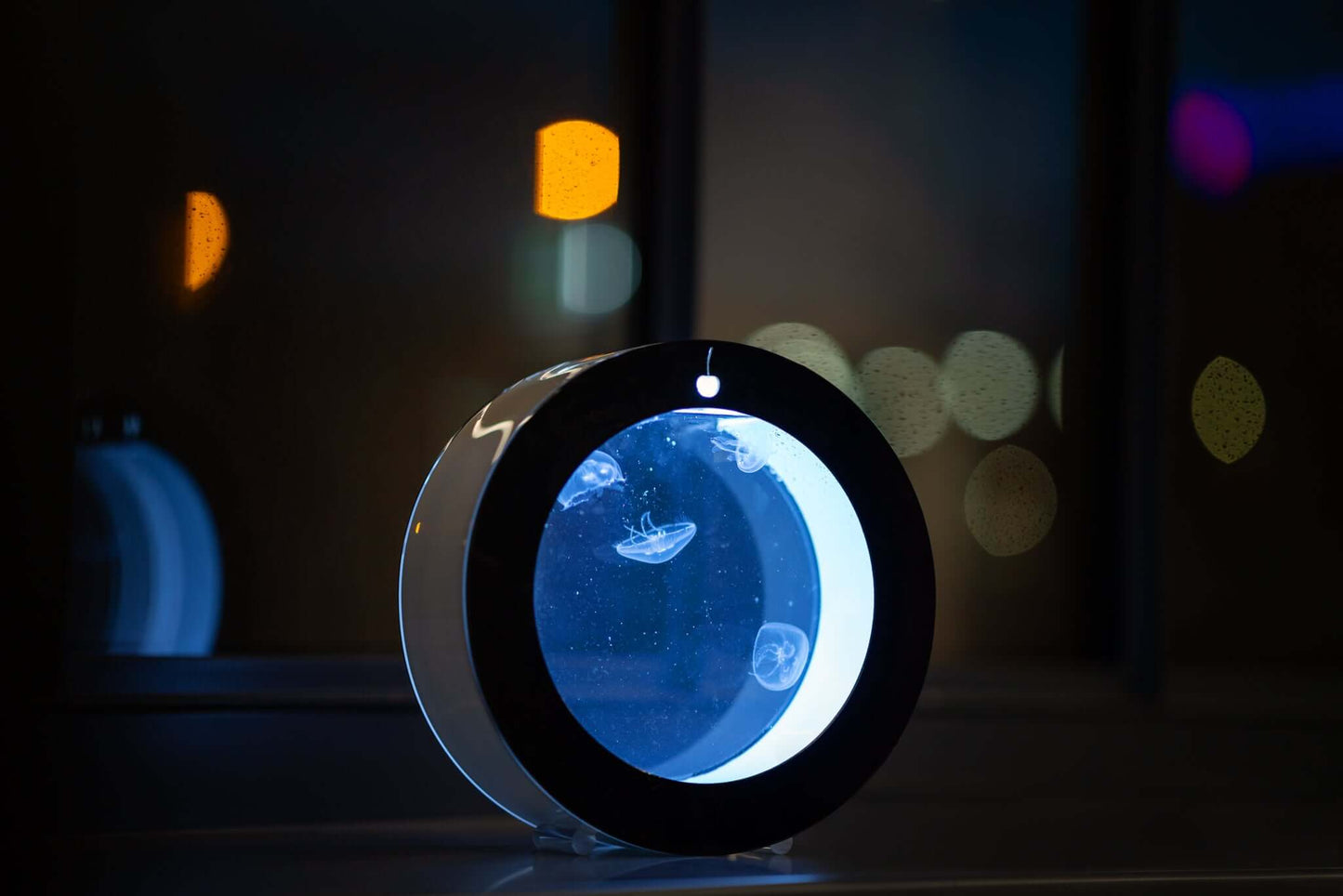 Customer Service Is Key

Our mission is to help you on your jellyfish journey throughout its duration. If you have a problem, we have a problem. By purchasing a starter kit, you automatically get our experienced customer support.

Extensive Knowledge

Along side our excellent customer service, all of our staff come from aquaristic backgrounds with extensive knowledge about marine animals to help you decide which product is perfect for you.

Secure Payment Methods

We understand that shopping online can be quite daunting, that´s why we have chosen select partners to ensure you can feel safe and comfortable while shopping at Pet Jellyfish Us.

Live Jellyfish

We breed all of our jellyfish in our specialized facility. We are against hunting wild jellyfish in the wild.

We Care

We work with animal protectionists and help maintain public awareness of jellyfish and the threat of certain species in the wild.

We Love Our Work

Our vision is a satisfied customer. We don't just do it for the money. We want to show people a way like no other. Come into the unknown with us.